Often organisations feel overwhelmed with managing their supplier contracts and knowing that savings can go unrealised. Our Contract Register tool puts you back in control, giving you a simple way to manage contracts. So that you can save your organisation money and help fullfill its mission.
A no brainer pricing model
Annual subscription
A simple contract management lifecycle application
£
50
Discounted Annually Price
New features arriving all the time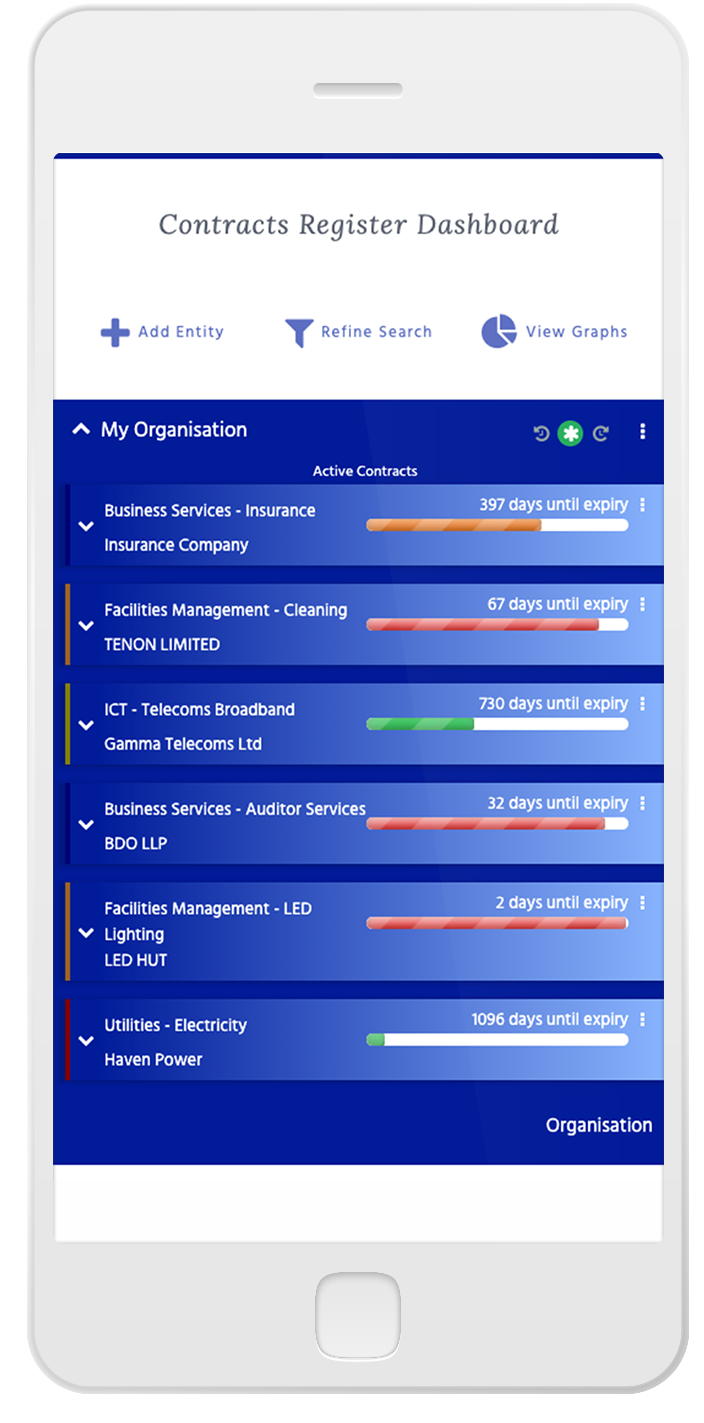 "Contract renewals usually means contract rollovers and seemingly inevitable price increases or total loss of service. With this simple, user-friendly tool you can keep on top of all your organisations contract renewals. The easy to view layout makes prioritising your contracts really straight forward and the handy contract expiry reminders help you to save time and money. Contract Register will help prevent you, and your organisation, from getting stung by out of contract prices or locked in to a bad contract ever again. Sign up and see today...."
Sign up today for a
free 7 day trail.